A Bible Study for Anxious Times:
"It Is Well with My Soul"
by Rev. Lee Johnson

MAY 24, 2020
READY
: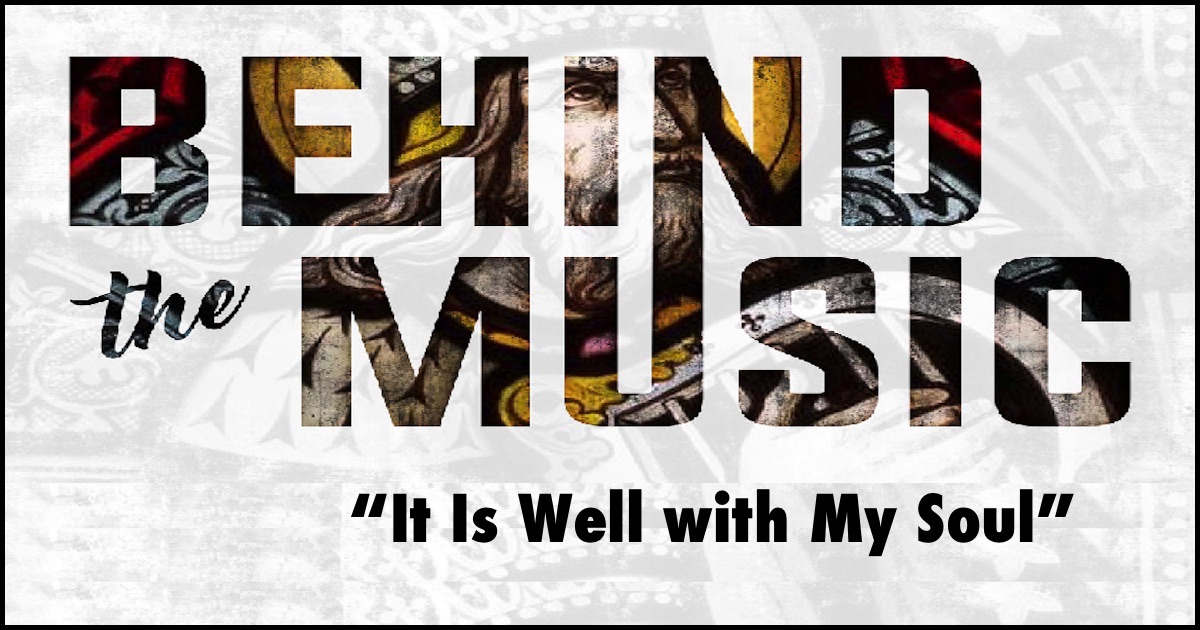 Horatio Spafford, a good and righteous person, a devout Christian, a Presbyterian lay person, a husband and father, a Chicago lawyer who invested heavily in lakeshore property, has a "Job-like" story. His young son died just before the 1871 Chicago Fire, which overnight devastated Spafford's financial assets. Two years later, Spafford sent his wife and four daughters to England on the S.S. Ville du Havre to join in a European evangelistic effort. He was to follow a week later. On its way, the Ville du Havre collided with another ship, killing Spafford's four daughters. Once ashore, his wife cabled, "Saved alone." Spafford then left for London. Story has it he wrote the lyrics to "It Is Well with My Soul" while sailing to meet his wife.
SET:
What makes your soul well? We know what stress does to our bodies. The list is long: tightness in the back and neck, headache, stomach pain, raised blood pressure, increased pulse. Stress calls the doctor seeking relief. We want to live well. But what about our souls? Surely there is a connection between our body and soul. They do not live apart from each other. So what makes our oftentimes troubled souls well? Does a stressed out body reveal a stressed out soul? Five years ago, I sent a friend a devotional book, "Healing After Loss." Her son had died in an accident a few years prior. Her grief, understandably, had been hard. Last week, she sent me a text accompanied by a picture of her now tattered-edged devotional. The book, she said, had been a source of comfort. "It's been well-loved," she wrote. What makes a troubled soul well?
GO:
In Romans 12:1-8, Paul writes about our bodies. They are to be used, he says, in ways that discern the "will of God." Might our souls be used in similar fashion? In discerning God's will, Paul advises: "Do not be conformed to this world." While you live in it, do not live of it. Often our bodies are controlled by events over which we have no say (see the story of Horatio Spafford). It was at a moment of great stress that Spafford first sought comfort for his soul. He wrote a hymn that would forever serve the well-being of our souls, too. Talk about living in the world but not of it. In this time of COVID-19 stress that is so focused on our bodies, we have been reminded to look to our souls, too.
STUDY:
Read Romans 12:1-8

This is Memorial Day weekend, a time when we remember loved ones, family, and friends.
Does the act of remembering bring your soul peace? If so, why?
What about living in the world but not of it? What does this mean for you?
How have the events of the past few months challenged your body and soul?
Have you thought about a connection between the two?
Where do you go for the well-being of your soul?
Beginning Saturday, May 23 at 5:00 pm

Three times on Sunday: "It Is Well with My Soul."