A Bible Study for Anxious Times: "My Jesus, I Love Thee"
by Rev. Lee Johnson

may 10, 2020
READY
: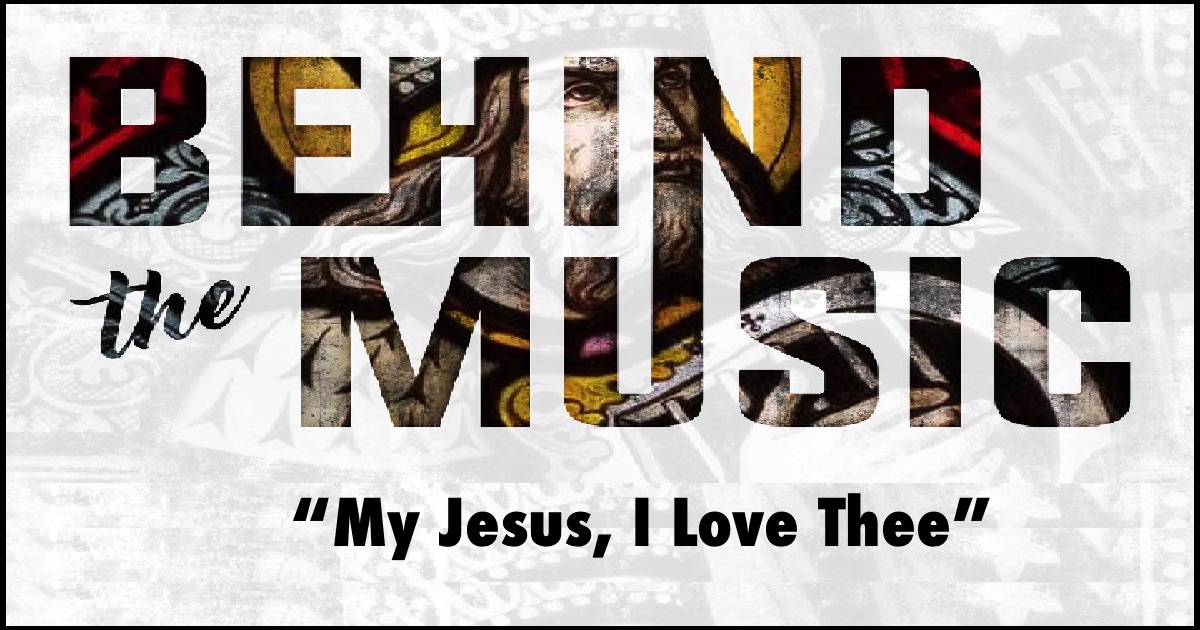 My mother is nearly 93. She lives in Memory Care in Lincoln, Nebraska, where I will drive up to see her on Mother's Day. Because of COVID-19, the best I'll do is "wave" through a window from the outside looking in. At the very least, I am thankful her room is on the first floor. At the very most, I am thankful she is my mother. More than anyone, she reveals to me a love that is accepting of my deepest core. We've had our moments. But I've always been able to count on her love, especially when my deepest core has been troubled.
SET:
In anticipation of her funeral, my mother wants but three words read from scripture: "God is love." The words come from 1 John 4, specifically verse 16b, which predicates a reflection on God's love. It is this love, most clearly seen in Jesus, that allows us all to stand in God's presence without a trace of blemish. That's quite an allowance for the deepest core of our oftentimes troubled soul. The author of 1 John 4 tells us to offer this unblemished love to one another. Suffice it to say, there are few times I have felt blemished in my mother's presence. I am thankful.
GO:
This month, Pastor Gayla is preaching a series of sermons on beloved church hymns. "My Jesus, I Love Thee" is one of those hymns. In 1862, then 16-year-old William Featherstone, upon the occasion of his "conversion" to Christ, wrote the hymn's text as a poem and sent it to his aunt in Los Angeles. While no scripture reference is provided, Featherstone's poem points to 1 John 4 and the assurance God's love brings to our troubled souls, which can often seem so blemished. The words of the hymn help me remember my mother's love. "Just three words," says my mother, "God is love." I once watched her from the back seat of my parents' car. My dad was telling us, mainly me, "there are things in life" he can't accept. Just then I saw my mother pat his hand three times. He stopped. "God is love." My Jesus, I Love Thee.
STUDY:
Read 1 John 4:16-21

Okay, begin with a remarkable fact: a 16-year-old wrote the words.
Featherstone, a Wesleyan Methodist, died 12 years later at 28.
His poem has come to bless millions.
What in the hymn's imagery most captures you about the love of God in Jesus?
What significance might there be in his writing the poem upon his conversion to Christ?
Do you think God's love has limits, or do we place limits on it?
Who in your life has most loved you like the love of Jesus?
1 John 4 encourages the reader to love like God.
What challenges do you encounter in loving like God?
Beginning Saturday, May 9 at 5:00 pm

Three times on Sunday: "My Jesus, I love thee. Help me love like you."