A Bible Study for Anxious Times:
"The Hymns of Fanny Crosby"
by Rev. Lee Johnson

may 17, 2020
READY
: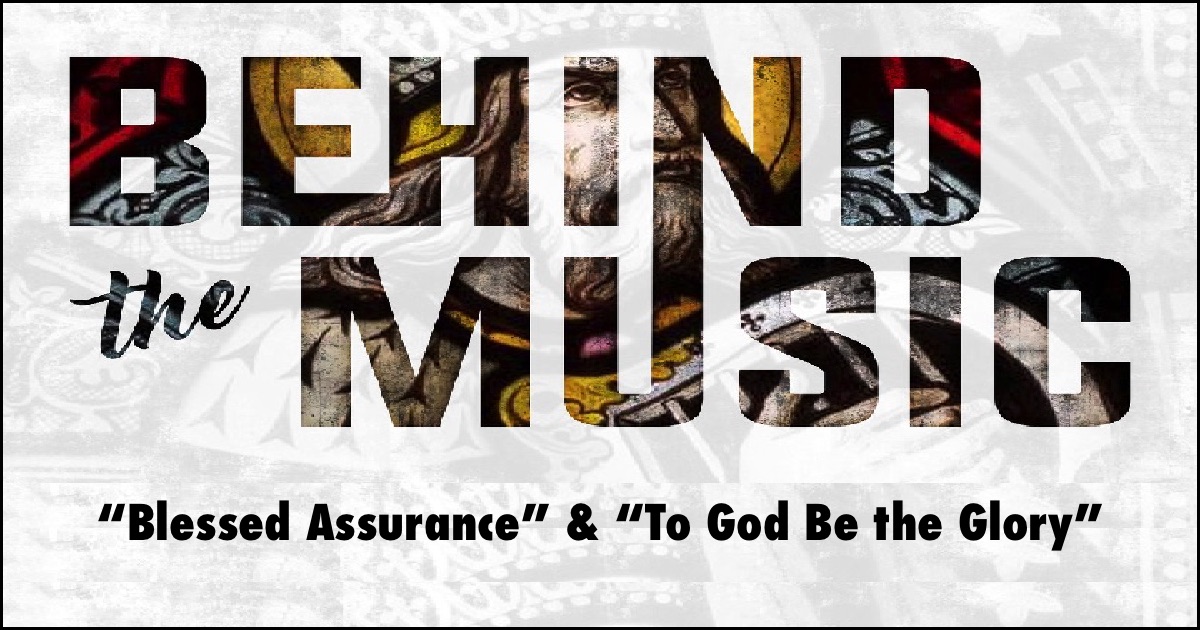 Fanny Crosby (1820-1915) wrote and published over 8,000 poems and hymns, so many that she used pseudonyms to disguise the proliferation of her work. Born blind, Crosby's father died in her infancy. By 15, she had memorized much of the Bible. By 25, she had learned to play the piano, organ, harp, and guitar. Her life was dedicated to service and mission with a goal to bring 1,000,000 people into relationship with Jesus through music. About her blindness, she said, "If perfect earthly sight were offered me tomorrow, I would not accept it. I might not have sung hymns to the praise of God if I had been distracted by the beautiful and interesting things about me."
SET:
Our United Methodist Hymnal contains seven of Fanny Crosby's hymns, two of which we hear this weekend: "Blessed Assurance" and "To God Be the Glory." Both, like much of her work, give testimony to God's steadfast faithfulness. That Fanny Crosby wrote these hymns from the turmoil of her own life make them even more remarkable. In May of 1849, then a post-graduate student at the NY Institute of the Blind, a cholera epidemic struck the city. Rather than leave New York for her own safety, Crosby stayed to nurse and care for the sick. When the epidemic waned in the fall, she became introspective about her spiritual life, realizing she had gotten trapped in the social and political upheavals of the epidemic and did not have a true love of God in her heart - all of which should give us pause for consideration in the midst of today's COVID-19 pandemic.
GO:
In the Old Testament, the Book of Psalms can be called a "Book of Hymns" - 150 of them! By age 15, Fanny Crosby had memorized each one. Some of the Psalms she memorized reflect upon the troubled paths of life: "How long, O Lord, will you forget me?" Some ask for forgiveness: "Have mercy on me." Some envision life on the other side of the path: "Even though I walk through the darkest valley." Some long for God: "My soul thirsts for the Lord." And, some are filled with the music of praise: "Sing to the Lord a new song." Fanny Crosby, who knew the loss of her own father, who knew blindness, who knew disease, who knew the loss of her only child as an infant, who knew the estrangement of a relationship from her husband, knew all of these hymns and set her life to music so that others might come to know the assurance of God's love.
STUDY:
Read Psalm 104:1-4; 31-34

Fanny Crosby lived much of her life as a Methodist connecting love of God to service.
"Let my soul look up with a steadfast hope, and my will be lost in thine."
Now that's Wesleyan!
How does Psalm 104 encourage your soul to look up and serve?
Is there a Psalm that speaks to you in troubled times?
Fanny Crosby hoped her music would bring 1,000,000 people
into relationship with God.
Apparently, given Darren's recent testimony, she is still at work!
Beginning Saturday, May 16 at 5:00 pm

Three times on Sunday: "Blessed Assurance, Jesus is mine!"