Ready for Christmas:
A Bible Study for Christmas Eve

by Rev. Lee Johnson

December 24, 2021
READY
: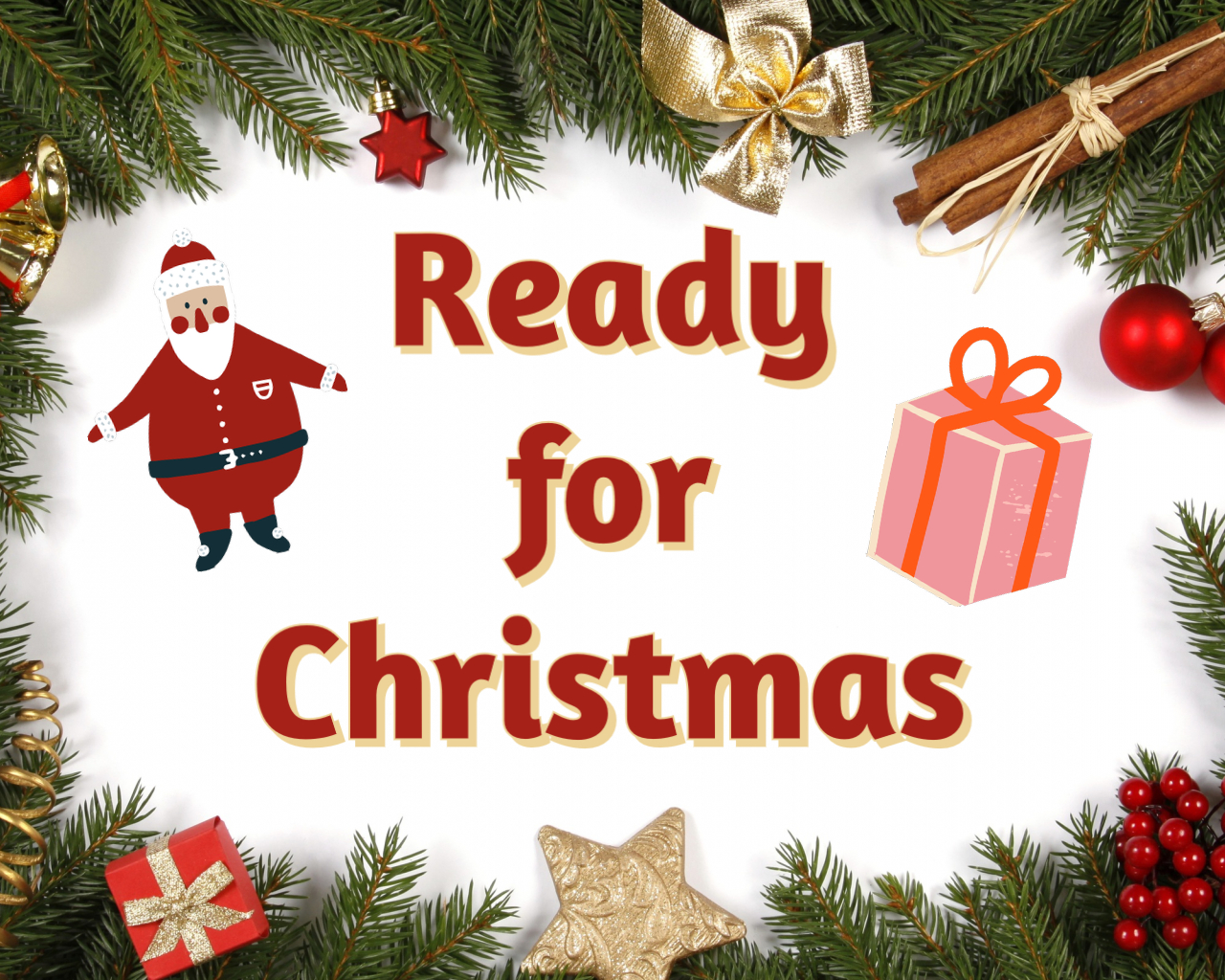 I've spent this Week of Christmas in the state and town where I grew up, Lincoln, Nebraska. Tuesday night I met up with two high school friends, sharing memories we made together almost 50 years ago, not that we haven't shared those memories before! Earlier on Tuesday, I took a box of Russell Stover chocolates to my remaining aunt who turns 90 in April. We ate one in honor of our Aunt Clara who always brought Russell Stover to Christmas. Wednesday night, I had dinner with friends and celebrated their 50th wedding anniversary, recalling the Christmas Eve we became "stuck" together in a Nebraska Blizzard. Before that, I went to a Husker basketball game (yes, we play that sport here) with clergy friends I've known forever, one from my seminary days. Late Thursday afternoon was the crowning dinner, with my brother and his family. Aldie was there, the great-grandson namesake of my dad. He made everyone smile. I left Lincoln aware of my good fortune, fortunate to have this week and the memories it brought to punctuate my Christmas, like well-placed commas and semi-colons, each leading to the next. On these days before Christmas, where have your thoughts and memories turned? Remember Christmas last year, in the middle of a pandemic shut down? What kind of memories does it bring? David and I had Christmas Dinner alone. Guess what? We have already remembered it, fondly, too.


SET
:
Somewhere in the Bible, it talks about the goodness of God, like it endures forever. Similar to my well-placed commas and semi-colons of Christmas memories, the recollection of God's goodness punctuates the Psalms, whose words reflect upon the history of Israel. Much like our lives, it is a complicated history. People get lost. They get found. The Israelites are both betrayed and the betrayers, often at the same time. And, just when their life valley is deep, a surprising mountain top appears, displaying the goodness of God. Much of the Psalms' goodness is predicated on memory, recalling times when God reached in and saved God's people from the plight of betrayal and lostness. But there also are a handful of Psalms, like Psalm 138, that anticipates a further display of God's goodness - as in God isn't finished just yet. "Though I walk in the midst of trouble," says Psalm 138, "God will fulfill his purpose for me." In the Psalms, God's goodness is not punctuated with a period.
Sometimes our Christmas memories can leave us stuck as though there is a period, or a stopping point, at the end. So, as the Israelites discovered God's goodness endures forever, what does that mean for us, especially on this Christmas Eve?


GO
:


Without specifically naming God's goodness, the Gospel of John begins with the reminder that what is good about God endures forever. The author understands Jesus to be the "light of the world." And Jesus came into the world to shine light into our life valleys. Says the Gospel of John, "The darkness does not overcome it." That sounds like the goodness of God is at work reminding us, darkness does not punctuate our lives with a period. Of course, there are times when it feels like the darker, sad, disappointing moments of life have that kind of power. Yet, says Psalm 138, "God will fulfill his purpose for me," and God's purpose is a goodness that endures forever. Even in the midst of yet another Christmas that brings dire warnings of a virus we have yet to figure out, God's goodness endures. May it shine light and love upon you and point you to tomorrow where God's goodness waits patiently for us. Merry Christmas!

READ:
Psalm 138, John 1:5

WATCH:

Asbury's Christmas Eve Worship: https://www.visitasbury.org/christmas-eve/
Beginning Friday at 7 pm for Live Stream.

"The goodness of God endures forever."