No Walls: A Bible Study for Asbury's Worship
(January 16 & 17)

by Rev. Lee Johnson

january 16, 2021
READY
: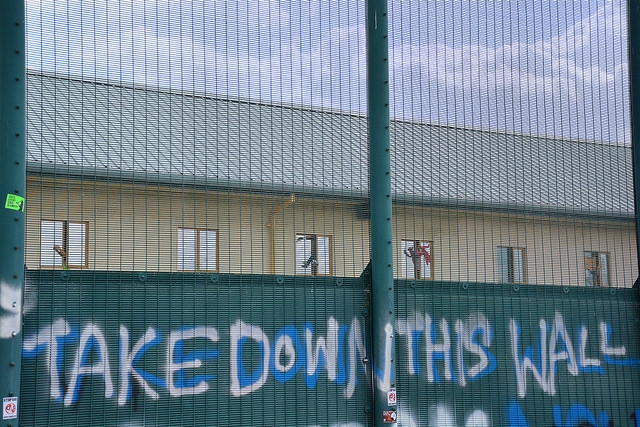 In trying to do something new, help plant a church, Paul recognizes the need to set differences aside and gather around a shared vision. For Paul, writing in Ephesians 2.14, the shared vision was Jesus Christ: "for he is our peace; in his flesh he has made both groups into one and has broken down the dividing walls." Paul's world, like our world, contained competing groups, each using power and ideas to gain an advantage over the other. To plant the new church, the walls would have to come down. So, it is, Paul takes the vision Jesus held out to the world and sought to create - at the very least, a window in the dividing wall. Jesus' vision, says Paul, was to reconcile divided groups to God, thus making peace and "putting to death" hostility. Pick a division, any division: red and blue, liberal and conservative, progressive and traditionalist. You name it, we are divided in our city, our state, our nation, our world, and yes, even our church. What difference might it make, for those of us who self-identify as Christian, to gather around the vision Paul proposes in Ephesians 2? Would that mean we could no longer hold differing opinions and ideas?
SET:
On this weekend, we honor the dream of Dr. Martin Luther King, Jr., who sought to bring divided groups around a vision like Paul's in Ephesians 2. Remember the conversation leading up to the declaration of a National Holiday? Not everyone believed the dream worthy of such an honor. Divisions run deep. Finally, in 1983, 15 years following his assassination, a window was inserted in the wall. Twenty years prior, in August of 1963, Dr. King had delivered his "I Have a Dream" address to a crowd gathered at the Lincoln Memorial in Washington, DC. Instead of vilifying those on the other side of the wall, Dr. King reached out to the best of both sides, reminding everyone of their common createdness in God's image, a createdness that challenged both sides to hold hands with one another, obviously, a pre-Covid metaphor. No one stormed the Capitol following his speech. If I remember right, they sang songs of hope. (Ouch, that hurt.) In part, wasn't that the work of Jesus, to remind everyone, like Samaritans and Jews, of their created common bond? Whether you consider yourself a progressive or traditionalist, what difference might it make to first see the God-likeness in the other, before beginning a conversation?
GO:
This weekend in worship, we hear the music of West Side Story, which first appeared on Broadway in 1957. It's a story of competing teenage gangs, the Sharks and Jets, set in an upper westside, multi-ethnic New York neighborhood. The Sharks, of Puerto Rican background, are taunted by a white gang. As a pastor, I've listened to music from West Side Story sung at weddings, not to distinguish between competing family sides, but to hold out the vision of how love might build a window in the wall. Recently, someone I know well, selected music from West Side Story for that very reason. Soon, our nation will inaugurate a new President. More people than ever voted for the new President. But, more people than ever also voted for the "other side." Our nation is that divided. For the past four years, and well before, each side has spent great energy vilifying the other. What does Paul have to teach us today? What about the dream of Dr. King? And, then there's West Side Story. Are we no better than the Sharks and the Jets? What can you do to place a window in the wall this week?
READ:
Ephesians 2:14-16

WATCH:

Asbury's Weekend Worship: https://www.visitasbury.org/worship/
Beginning Saturday, January 16 at 5:00 pm

LISTEN:

Cynthia Wilson sing "Walls"

ASK:
"What can I do to build a window in the wall?"