GPS and the Call to Love Others:
A Bible Study for Asbury's Worship


(October 10)



by Rev. Lee Johnson

October 10, 2021
READY
: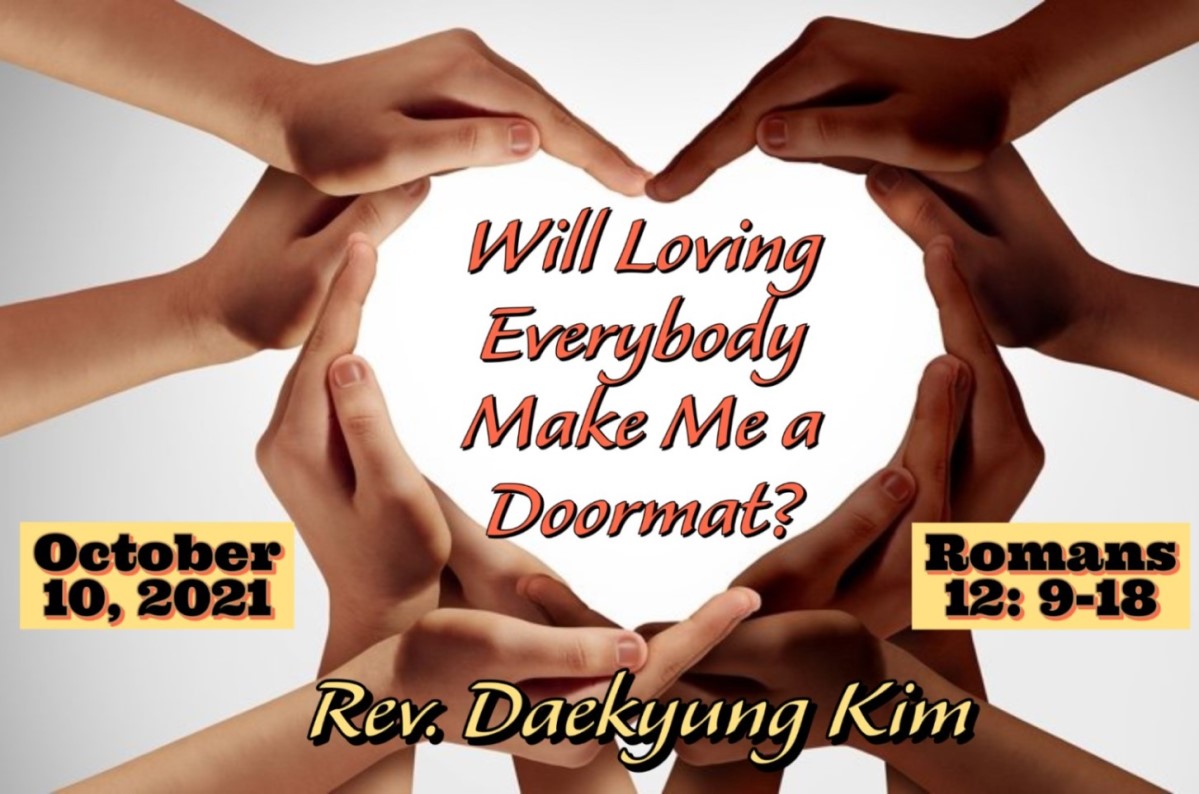 Throughout scripture, love serves as the guide. Old and New Testament alike, God's commandment to love others – as you love yourself – is consistent. While the call is consistent, it's rarely easy. In his book, Love is the Way, Episcopal Bishop Michael Curry asks: "If I open the door to love's call, will I end up the doormat?" He says other versions of the same question go like this: "If I am focused on the needs of others, won't I lose myself? Should I keep toxic or abusive people in my life at the expense of my own well-being?" The bishop's questions are a harbinger of what it means to love. Love can be tough as times. It may even result in putting the needs of others first. For an example, we need to look no further than a Christ-like love. In Romans 12.9-18, Paul reflects on this kind of love. "Never give up on this kind of love," says Paul. "But eagerly follow the Holy Spirit and serve the Lord." And just how do you serve the Lord? Love. Paul goes on to say, "Take care of God's people and welcome them into your home. Don't mistreat someone who has mistreated you. Do your best to live at peace with everyone." Love. Think of a time when you placed your needs aside to love someone else? What was happening in your life that caused you to do so? Why do you think some people worry about loving others at their own expense? Have you ever worried about that?

SET:
Bishop Curry says the answer to the above questions, while legitimate when it comes to love, are all the same: no. In other words, to love like Christ loves does not mean you will end up as some life doormat. Instead, writes the bishop: "I've come to see that the call of God, the love that bids us welcome, is always a call to become the true you. Not a doormat. The true you. Not an imitation of someone else." And, just what is the true you? We get a glimpse of that early on in the Bible, Genesis 1.26, where humanity is created in the image of God. Because your true self bears God's image, you can set aside your doormat worries, and love and care for others, also created in God's image. Bishop Curry writes, "Unselfish, sacrificial love and living isn't about ignoring or denying or destroying yourself. It's about discovering your true self – the self that looks like God – and living life from that grounding." Now, that is something to think about as we work our way through life attempting to love others as God first loved us. Ponder for a moment that connection between being created in God's image and loving others, also created in that image. How are you at making that connection?
GO:
Growing up in the Jewish faith tradition, Jesus would begin and end each day with the Shema, a prayer from Deuteronomy 6.4-6: "Hear O Israel. The Lord is our God, the Lord is One. You shall love the Lord your God with all your heart with all your soul and with all your might." This prayer helped the Jewish faithful find their way in life. It was their GPS in the wilderness, those times of lostness. About this prayer, in Matthew 12.30, not surprisingly, Jesus calls it the Greatest Commandment, but quickly adds in Matthew 12.31: "The second is this, you shall love your neighbor as yourself. No other commandment is greater than these." There you go. The importance of loving God and loving others begins with first loving yourself, who, by the way, was created in the image of God. In order to love others well, including God, it is important to take some time each day to treat yourself well by loving yourself. God created you worthy of first loving yourself so you in turn might love others. How do you treat yourself well? What is your daily plan for self-care?

READ:
Genesis 1:26-27; Deuteronomy 6:4-6; Matthew 12:30-31; Romans 12:9-18

WATCH:

Asbury's Weekend Worship: https://www.visitasbury.org/worship/
Beginning Sunday at 11 a.m. for Live Stream or 5 p.m. for recording.
Love your neighbor as yourself.