Halloween - Boo: A Bible Study for Halloween Sunday
(October 31)

by Rev. Lee Johnson

October 31, 2021
READY
: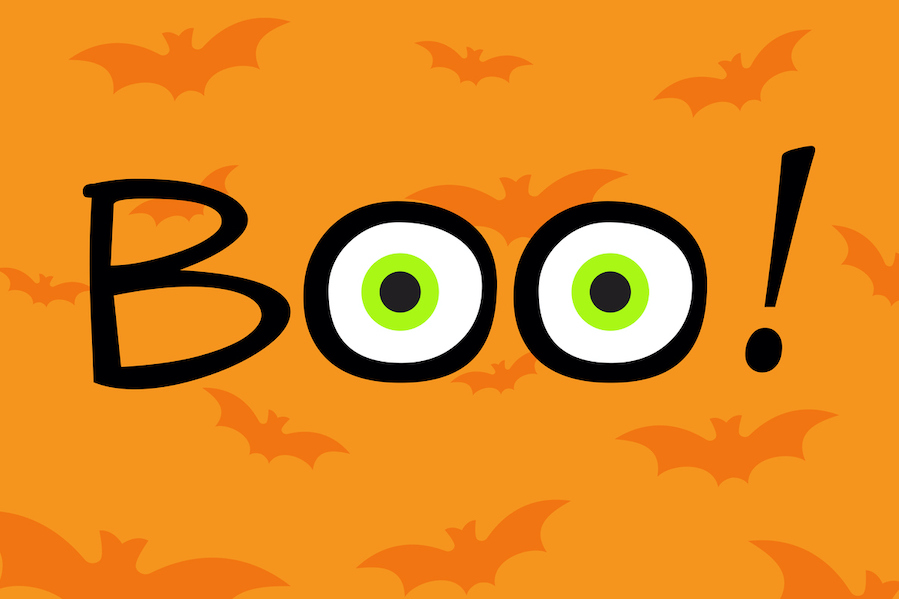 As the calendar goes, there are only a handful of times during my ministry when Halloween fell on a Sunday. Of course, this Sunday is one of them. I remember well, though, one Halloween Sunday, October 31, 2010. I was pastoring Elkhorn Hills UMC near Omaha, Nebraska. That morning, we held a "special" celebration, complete with breakfast, costumes, and worship in the Community Life Center. The response was amazing. For my part, I dressed as the "scariest" figure I could imagine, a "Texas Longhorn." (Texas had just defeated Nebraska the week prior in football! Back then, getting beat was pretty scary for Husker fans.) It was great fun that day, but did you know not everyone believes the church should have fun on Halloween Sunday? Because some understand the day as a pagan festival, that makes it hands-off for the Christian Church. Yet, it also seems there is enough history surrounding Halloween that makes it uniquely Christian, too. It might be worth while to re-discover some of that history as you prepare to have a bit of fun this Halloween Sunday. Are there some Halloween traditions with which you grew up? I live in Brookside. Pre-covid, hundreds of children, and some adults, would come to my door for a "trick or treat." Do you remember going "door to door" in search of candy? Can you remember a favorite Halloween costume you once wore?

SET:
Historians trace the pagan origins of Halloween to "Samhain," a Celtic harvest festival. The celebration marked the beginning of winter in what is now Ireland, Scotland, Wales, and England with October 31 chosen because it fell between fall (September 21) and winter (December 21). The fall harvest and annual slaughter of livestock made Samhain a time of feasting, but it also came to be described as a sacred and somewhat ominous time, too. It was believed the "doorways to a supernatural world of ghosts and spirits" were opened, and the Celts believed the deceased could interact with the living. The veil between the living and dead was indeed thin. By the 7th century, Christianity arrived. Rather than banning the pagan festival, the church established Christian alternatives. November 1 became All Saints Day, established to honor, and pray for the deceased and to attend a special (catholic) mass. Remember that thin veil? As the population increasingly converted to Christianity, All Saints Day came to be called "All Hallows Day" and soon Halloween was born with a mixing of the two events, October 31, and November 1. That's the history. What do you think? It is enough for you to celebrate Halloween in the Christian Church? If not, read on.

GO:
Curious to know where the tradition of Halloween costumes came from? Well, hundreds of years ago, some in the Christian Church decided to dress up as a Saint and parade door to door in the community as a way to celebrate Halloween. Talk about a mixing of the two traditions. With that people have been dressing up ever since. Imagine donning the costume of your favorite Christian Saint as a way to celebrate Halloween today? You could dress as John Wesley, or Susanna Wesley, or better yet, Francis Asbury. Really, the list of possibilities is endless for the church teaches a Saint is anyone who taught you about God's love. I kind of like the idea. On this one night, the veil between the person who taught you and me most about God's love is thin! Next week on All Saint's Sunday, we'll discuss those Saints who just might parade to your door this Halloween. Pick a Saint, any Saint. Who do you hope most comes to your door this Halloween?

READ:
1 John 4:7

WATCH:

Asbury's Weekend Worship: https://www.visitasbury.org/worship/
Beginning Halloween Sunday, October 31 at 11:00 am for Live-Stream, or 5:00 pm for Recorded Worship

Give thanks for your Halloween Saints.