On Mother's Day: A Bible Study for Asbury's Worship
(May 9)

by Rev. Lee Johnson

may 9, 2021
READY
: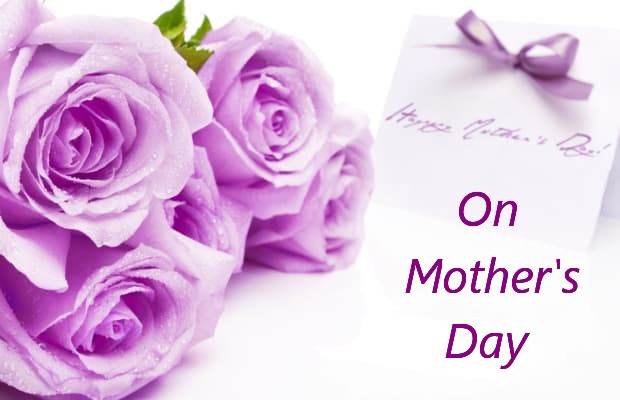 Anne Lamott is what I call an "edgy" author, meaning she often writes something that challenges the manner in which I construct my world. She uses words I rarely speak, words my own mother told me not to speak. She writes from the perspective of a single mother, a recovering alcoholic, a child raised in a home of privilege. She also writes from the perspective of a Christian, someone who deeply believes in the redemptive nature of God as made real in Jesus Christ. She even calls herself evangelical. All of this makes for what I've come to experience as not only challenging but thoughtful and enjoyable. Of course, not everyone appreciates her writing. Several years ago, I was set to hear her speak at a major nearby university when her appearance was canceled. People had complained, "Someone like that, can't speak here." (As an aside, I think it is unwise to limit discussion, on either side of the conversation. I tend to get concerned about limiting anyone's speech, in particular on public platforms.) Yet, I know there are those who will not enjoy Anne Lamott's latest writing. She calls it her "Mother's Day Post."
What do you do when someone challenges the "construct" of your world? Are there times when the printed and spoken word should be limited? Does everyone deserve a platform to speak and write?

SET:
In her "Mother's Day Post," Ann Lamott writes: "I hate the way the holiday makes all non-mothers, and the daughters of dead mothers and the mothers of dead or lost children, feel the deepest kind of grief and failure. The non-mothers must sit in their churches, temples, mosques, recovery rooms and pretend to feel good about a day from which they are excluded." See what I mean by "edgy?" There's some truth there, though. This is my first year without my mother and I don't feel much like celebrating. There's more though: "But my main gripe with Mother's Day," she writes, "is that it feels incomplete and imprecise. The main thing that ever helped mothers was other people helping with the work of mothering, including aunties and brothers. It's a chain of mothering that keeps the whole shebang afloat." That got me to thinking about all those mothers I've had in my life, single women, older women, all ages of women, and men, who may have never given birth in their life but have birthed the spirit of hope and endurance, trust and creativity, kindness and grace in me. I may have something to celebrate after all on this Mother's Day. What about you? Have there been people in your life who were part of that "chain of mothering?" If so, name them today. And, give thanks.

GO:
When it comes to mothering, and families, the three verses exchanged between Naomi and Ruth are pretty "edgy," too. I call it one Family Tree that shouldn't be. Naomi is a good and upright Hebrew woman who, forced by circumstances, had to live in a foreign country. While there, her son married one of the foreigners, a Moabite woman named Ruth. As luck would have it, her son dies - actually both of her sons and her husband. Now, Naomi returns home, but Ruth, the Moabite, follows along. You might think, "What's wrong with that?" Well, Hebrew law specifically forbids marriage to Moabites. How would Naomi explain this to her friends? Yet, Ruth persists in staying with her mother-in-law, and a non-traditional Hebrew family is birthed. Now, if you follow the genealogy of this non-traditional family, guess who's name is at the end of the family tree? Jesus. It's an amazing story about a different kind of family. I wonder if Ruth ever sent Naomi a Mother's Day card? What do you think about "non-traditional" families? What meaning does this story have for you on Mother's Day?

READ:
Ruth 1.15-18
WATCH:

Asbury's Weekend Worship: https://www.visitasbury.org/worship/
Beginning Sunday at 11 am for Live-Streaming or 5 pm for Recorded Worship

Let us give thanks on this Mother's Day for all who have mothered us.