Accept Yourself: A Bible Study for Asbury's Worship




(September 5)



by Rev. Lee Johnson

september 5, 2021
READY
: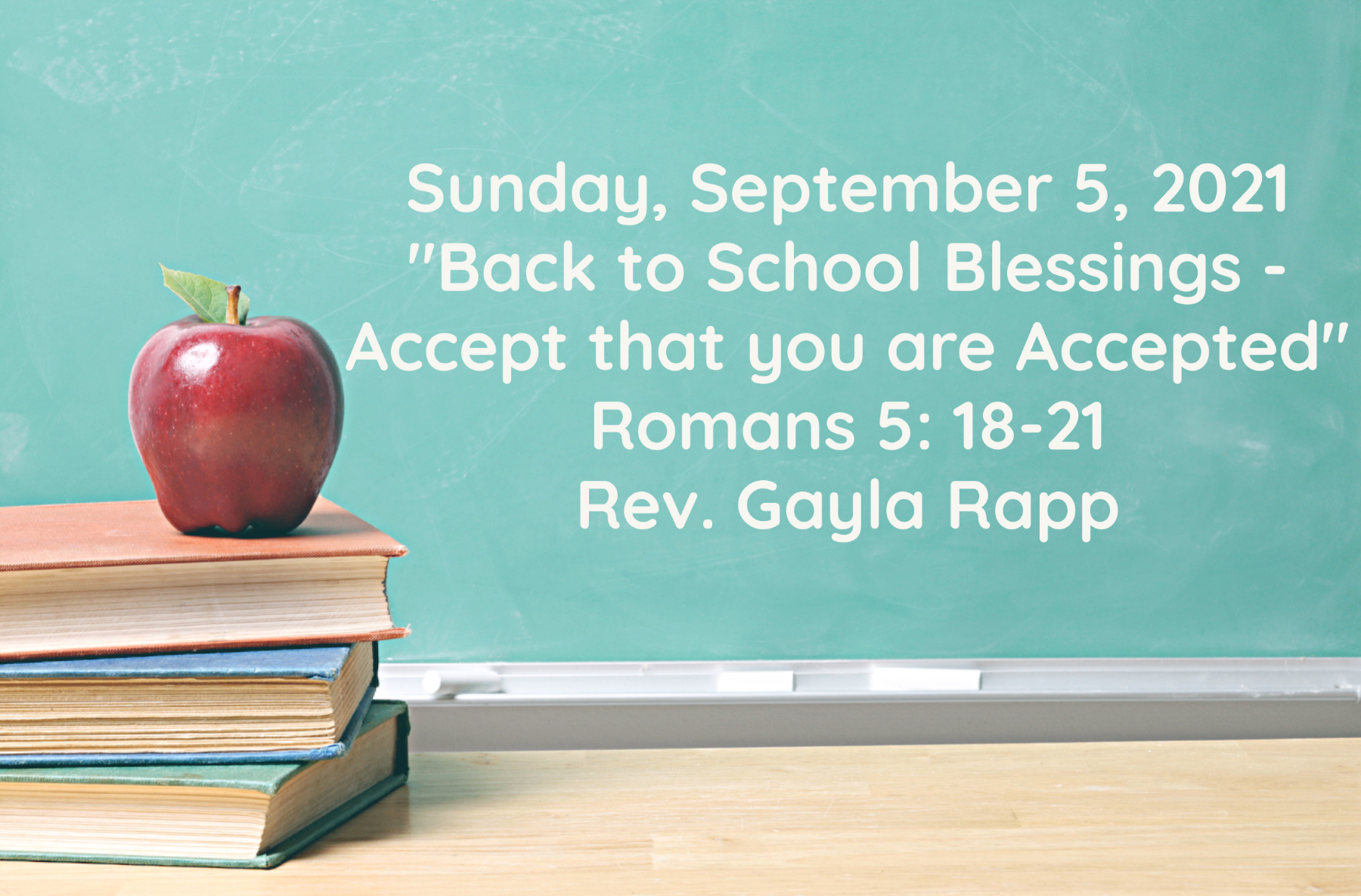 In the 1940's, Paul Tillich was a Professor of Theology at Union Theological Seminary in New York City. Previously, Tillich taught at the University of Frankfurt in Germany. In 1933, he became conflicted with the Nazis and was asked to leave Germany. Tillich had gained a reputation in Systematic Theology which attempts to coordinate an orderly, rational, and coherent account of Christian doctrines. In 1948, Tillich wrote and published The Shaking of the Foundations, containing a series of sermons delivered while he taught at Union. One such sermon was titled, "You Are Accepted." When it came to the Doctrine of Grace, Tillich knew the difficulty posed by it. Humans have this tendency to believe and behave in a manner that suggests a gift like grace comes with strings attached. Instead, Tillich believed a Christian understanding of grace proved it to be an unconditional gift of love from God. Drawing upon Romans 5.20 – "where sin increased grace abounded all the more" – Tillich encouraged the believer to accept the gift of grace, no strings attached. Or, as he said in his sermon, "Accept that you are accepted." When you hear the word grace, what comes to mind? Can the gift of grace be offered to others with strings attached? What about no conditions attached? What does "accept that you are accepted" mean to you in light of your understanding of grace?

SET:
Tillich believed the anxiety humans experience over guilt and the prospect of death can lead to separation – from one another and separation from God. This anxiousness often forms the root of our behavior. I write this on my "first" day of "retirement," keenly aware that countless times I have observed this kind of anxious behavior, especially when families gather for major life events, funerals, or weddings. My own family mirrors this anxiousness. At a wedding several years ago, the anxiousness of guilt created a moment of drama. Two family members had not worked through a prior experience with each other. Instead, they brought it to the wedding and the drama ensued. At my father's funeral, as we were planning the worship service, the anxiousness of death brought me into conflict with my brother. As a pastor, I could tell similar stories about many families. I am pretty sure an honest reflection upon your own family would disclose like stories. Into that mix of separation, Paul Tillich reflects upon Paul's writing in Romans 5 and offers up encouragement: "accept that you are accepted." Guilt is powerful, especially when unresolved. Have you experienced the anxiousness of guilt in a family situation? Think about the separation guilt brings. Into that moment, Tillich offers "accept that you are accepted." What difference might self-acceptance make?

GO:
How difficult it is to accept the gift of grace; the gift of forgiveness God offers in Jesus. Tillich says it takes courage to accept grace. Yet, such acceptance, says Tillich, does not mean past guilt, call it sin, is denied. Still, God does not intend guilt to be a source of separation – between God and others. So, God does what only God can; forgive in a way that gives others the courage to move from their past. Grace transforms the fate of guilt and separation into a meaningful destiny. When the believer accepts this gift, it makes possible a reunion. It all begins with accepting that you are accepted. "You are accepted by that which is greater than you. Do not ask for the name now; perhaps you will find it later. Do not try to do anything now; perhaps later you will do much. Do not seek for anything; do not perform anything; do not intend anything. Simply accept the fact that you are accepted!" Can accepting you are accepted change the way you look at others, especially those from whom you've been separated?

READ:
Romans 5
WATCH:

Asbury's Weekend Worship: https://www.visitasbury.org/worship/
Beginning Sunday, September 5 at 11 a.m. for Live Stream or 5 p.m. for recording.
"Help me, Lord, to accept that I am accepted by your grace."