The Love Strategy: A Bible Study for Asbury's Worship
(May 2)

by Rev. Lee Johnson

may 2, 2021
READY
: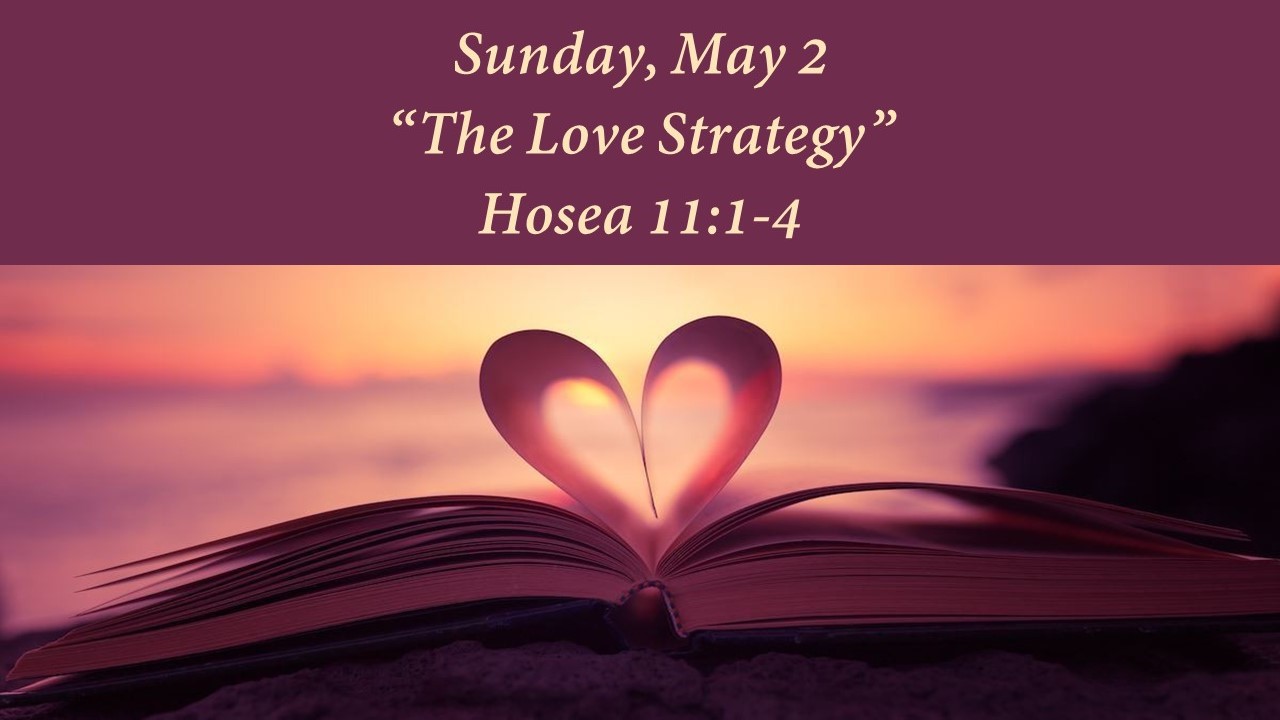 It has been nearly 60 weeks since the people of Asbury gathered in the sanctuary for worship. March 8, 2020 was the last time congregational hymns were sung, prayers said, and sermons proclaimed inside the sanctuary. Outside, the world suffered through a health pandemic. Millions were sickened and millions died. In March of 2020, if someone would have predicted the extent of the loss the world would experience, I would have found that prediction difficult to believe. There's a lot to sort through from the past 60 weeks. In many ways, the time revealed the best of our human character, but it also revealed a downside of division. That a worldwide pandemic would further divide us, instead of bringing us together, is an unfortunate revelation of our human condition. Still, here we are, hopefully on the other end of a long journey.
How have you managed in the past year? Do you think our country became more united or divided as a result of the COVID pandemic? As we gather for our first public worship inside, what are your thoughts? And, what about God? How, or how not, did you feel the presence of God these past 60 weeks?

SET:
Hosea was an Old Testament prophet. His work took place just prior to the fall of Israel's Northern Kingdom to the Assyrian outsiders in 722 BC. The kingdom had become divided over how best to be in relationship with each other and with God. The divisions made Israel even more vulnerable to the Assyrians. It doesn't always take a pandemic to make us prone to division. It was Hosea's task to call everyone back into a "right" relationship. Chapter 11 of Hosea reflects upon that history as God, through Hosea, speaks directly to the people of Israel. Says God to Israel, "I have been there for you since the very beginning. But, you became divided, living in ways that did not reflect my ways. Still, I took you in my arms, I healed you but you did not know it." In other words, in the midst of their divisions which led to suffering and death, God was already at work bringing healing – regardless of whether the people of Israel knew it. Read Hosea 3.1-4, not just once but several times. What does it mean that God's healing nature is not dependent upon our knowing it? Is that good news or bad news? This past year, how has God been at work "healing" - even if we failed to recognize God's healing activity?

GO:
Hosea's words from God will greet us in the Asbury sanctuary this Sunday. It will be the first biblical scripture to be read in the sanctuary in 60 weeks. So much has changed during this past year. People who once sat in this sanctuary for worship will no longer be present. I am reminded of this each time I think about the nine memorial services I will officiate these next two months - all postponed because of COVID. There is much we need to be healed from: our division, our grief over loss, our sadness over missed opportunities, our fear, our loneliness, even our judgment of others who think differently than we do. It's no coincidence, then, that Hosea's words will be spoken amongst us this Sunday. For, even in the midst of our loss and brokenness this past year, God has been at work preparing our healing. This is God's strategy when it comes to love. What is it the song says about God? Our God is an awesome God! Thanks be to God. Pick something from the list above, or add your own. As a result of this past year, what healing do you need? How might God be already at work doing just that?

READ:
Hosea 3:1-4
WATCH:

Asbury's Weekend Worship: https://www.visitasbury.org/worship/
Beginning Sunday at 11 am for Live-Streamed Worship, or 5 pm for Recorded Worship

"O God, heal today my heart and mind."