We Are Called: A Bible Study for Asbury's Worship




(October 3 & 4)



by Rev. Lee Johnson

october 3, 2020
READY
: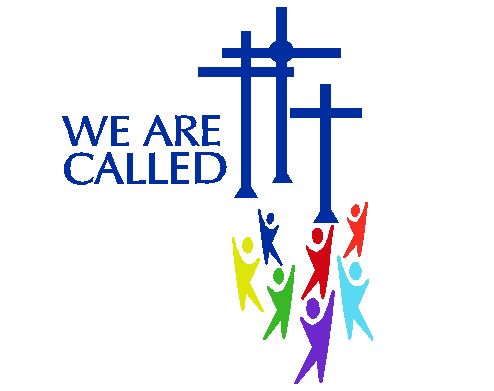 As a child, I remember asking God, "Why am I here?" Seriously, I'm not making this up. I was filled with a "sense" there was to be a "reason" for my being. But, why? Or, what? Searching for why and what can be a struggle, life-long. In her book, "Strengthening the Soul," Ruth Haley Barton reflects upon this struggle. Barton says why and what questions are "in here" moments coming from within, initiated by God to help us claim an identity as a child of God, and to live more fully that identity. Barton goes on to lift up Moses as an example of someone who struggled with identity. Born a Hebrew, raised an Egyptian, Moses struggled to claim his identity. One day, though, God intervened and brought Moses to an "in here" moment. God needed Moses. But, first God needed a Moses who claimed his identity. Have you ever struggled with those "why" and "what" questions? What about a reason for your being?
SET:
God's presence in Moses' life, says Ruth Haley Barton, was "inextricably interwoven into his human situation and his personal history." Moses knew what it was like to be displaced, living life on someone else's terms, a Hebrew in an Egyptian world. There, in Egypt, Moses witnessed grave injustice and was not willing to let it pass by. Moses even became angry over what he witnessed, moving him to wrongfully commit an act of murder. Interestingly, this part of the Moses story is eerily relevant to us today. It gives us pause to reflect. For, we too know something about the anger of injustice, which, in part, has resulted in a summer of turmoil in our country. Yet, in the story of Exodus, God visits Moses with one of those "in here" moments, intended to help Moses claim his identity. That's because God wants to use the fullness of Moses' identity to bring the Hebrew people to freedom and end their injustice. But, God does not need an angry Moses to accomplish this. God needs a called Moses. What accounts for a person's anger over injustice? Have you ever been angry over an act you consider to be injustice? What do you think it means to be called beyond your anger?
GO:
Moses was being called by God to lead the Hebrew people, his people, into new places - the Promised Land. His history had prepared him for just this moment, or as Baron reflects, it was woven into his being. First, though, he had to come out of his Egyptian closet, and claim his being. Apparently, God uses "in here" moments throughout life! For Moses, the process was painful. Anger could only carry him so far. God wanted more. Moses protests: "Who am I that I should go to Pharaoh, and bring the Israelites out of Egypt?" The Israelites, as though they were a people still outside of Moses' identity. You can hear the struggle. God doesn't give in. Instead, God promises God's self. "I will be with you," says God to Moses. And, you see, that's God's promise to us - to be with us in living out our full identity, our calling by God. Oh, I know, some of you are thinking: "I'm too old to live out my calling." You do the math. Read the first three chapters of Exodus. And, just how old is Moses when God comes calling? How has your history prepared you to be called by God and serve today?
READ:
Exodus 3:7-12.
WATCH:

Asbury's Weekend Worship: https://www.visitasbury.org/worship/
Beginning Saturday, October 3 at 5:00 pm