Winding Down at Asbury:
A Bible Study for the Weekend
of August 6-7

by Rev. Lee Johnson
august 6, 2022


READY: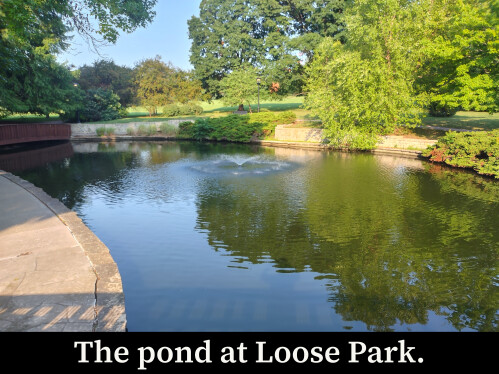 Not that this is about me, okay, well kinda. But August is my final month of ministry at Asbury. I first walked into Asbury in August of 1984, 38 years ago, when I moved to Kansas City to begin seminary at Saint Paul School of Theology. For three years, I served as Asbury's Director of Youth Ministry. Over the ensuing 30 some years, I've returned to ministry at Asbury twice, most recently in 2013. All told, Asbury accounts for more years of my ministry than any other single place. I am grateful and humbled to have served here. Part of my ministry these past two plus years has been writing this weekly Bible Study. It begin on the second shut down Sunday of Covid in March of 2020 and has continued since. Originally, it served as a way to help keep others engaged in God's word, especially in a time of doubt, isolation, and fear. It has continued on as a way of guiding people into the weekly Asbury worship experience as the study scripture reflected the worship scripture. For this final month of study, I have decided to select scripture and stories that have been especially meaningful for me over the years of my ministry. I trust you will find some meaning in my sharing. Do you have some "most meaningful" Bible verses, too? What makes them meaningful for you? If you'd like, please share them with me!

SET:

More often, God's presence in my life has been found in what I call the "smallness of the day." This doesn't mean God can't be found in the larger doses of life. But more frequently, it's the small doses that, for me, bring a stronger sense of God's presence. Maybe you remember the story of the Old Testament Prophet Elijah? Frightened for his life, he fled from his enemies in 1 Kings 19. He runs into the wilderness, the place where nearly everyone in the Old Testament ends up, lost and confused. There, Elijah begs God to die. Eventually the Prophet falls asleep, and in a dream an angel instructs Elijah to camp by the Mount of Horeb, the very place Moses met God and received the 10 Commandments. Now, that was a large event! The expectation is God will meet Elijah at Horeb and resolve his fears. One night, the angel tells Elijah that God is about to pass by. He is to stand on the mountain and wait. First comes a great wind. Surely, this is God. After all, remember the 10 Commandments scene. Next comes an earthquake. Surely, this is God. Finally comes fire. Surely, the fire is God's presence. But God does not manifest Godself in wind, earthquake, or fire. Eventually comes the stillness of the night. It is in the stillness God speaks. Okay, not exactly the smallness of the day, but in the smallness of the night, God shows up to accompany Elijah. It is in those similar small moments, God has shown up to accompany me, an unexpected phone call, a note in the mail, in the chance meeting of a stranger, on a morning walk. Time and time again, God has shown up in what I call the smallness of the day to accompany me. When's the last time God made Godself known to you? Was it large or small?

GO:

Oh, this isn't to say God doesn't make Godself known to us in those large doses. I rather like a "large" piece of music that speaks God into my heart. I like the largeness of Easter Day and its loud proclamation of triumph over that which holds us from a more complete way of living. I like large gothic churches and big stained glass windows. But what I really like is sitting on the same bench at the Loose Park pond, watching the sunrise and believing that in some small way God is present to accompany me on the way called the day. What are some ways, God lets you know God is with you each day?
READ:
1 Kings 19:11-13
WATCH:

Asbury's Weekend Worship: https://www.visitasbury.org/worship/
Beginning Sunday at 11 a.m. for Live Stream or 5 p.m. for recording.