Mother's Day Blood Drive at Asbury -
Sunday, May 9 from 9 am to 2 pm
in Hager Hall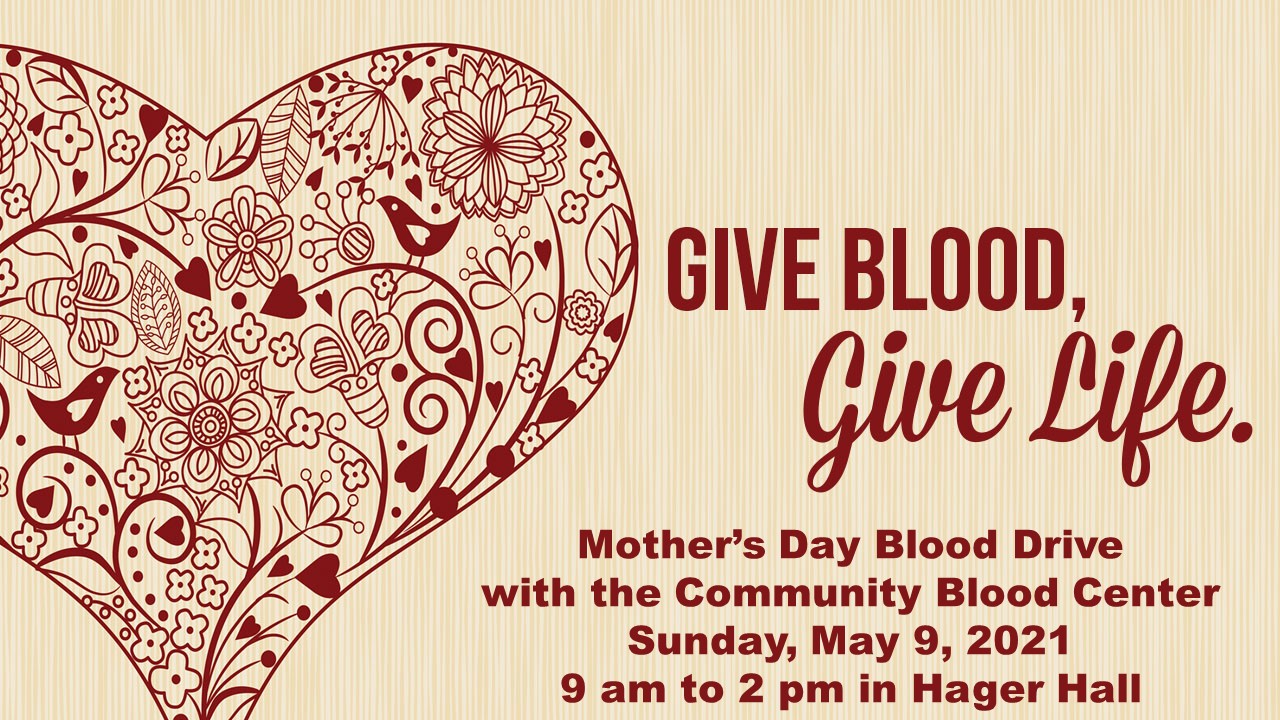 This Mother's Day, give a gift that really means something. Donate blood to save someone's life here in KC, in honor of our mothers who give of themselves every day. Just one hour of your day could mean the world to a patient in need!

Our Mother's Day Blood Drive with the Community Blood Center will be held on Sunday, May 9 from 9 am to 2 pm in Hager Hall.
Did you receive the COVID-19 vaccine? You can still donate! To learn more, please
click here
.
Donors,
please wear a face mask
to your donation. If you do not have one, we will provide you with a mask upon your arrival. Remember to bring a photo ID or donor ID card. For questions about eligibility
due to travel outside the U.S., medications, or medical conditions, call 1.800.688.0900.
To learn more about the importance of donating at this time and to answer your questions about COVID-19, please visit www.savealifenow.org/coronavirus. Thanks so much for your consideration,
and let's help make this blood drive a success
!