Zoom Presentation: Rev. Dr. Charlotte Abram Discusses Breaking Ground as a Woman of Color in the United Methodist Church -
Tuesday, October 13 at 7:00 pm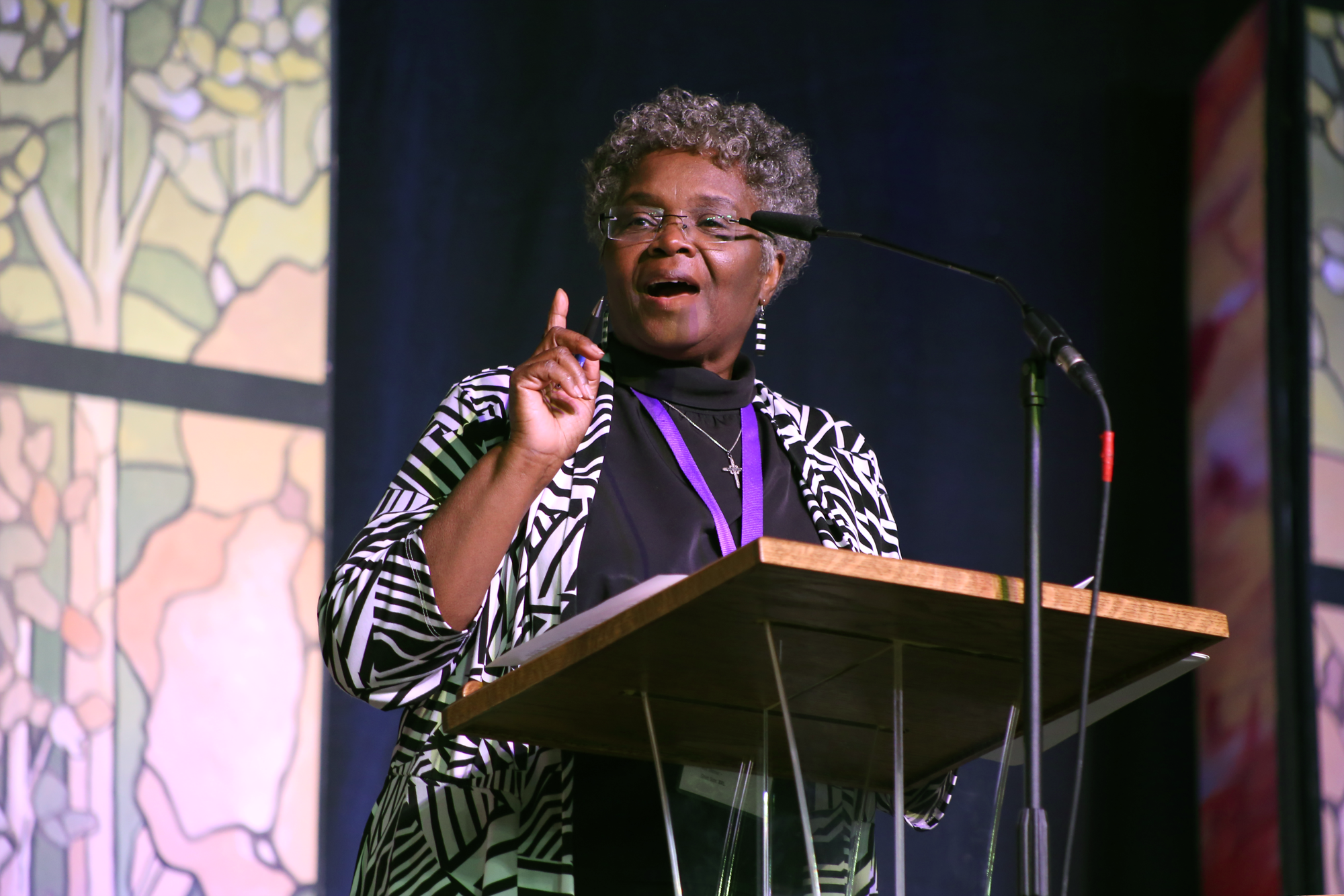 *Please Note*: We are changing the date for our Zoom racism presentation with Rev. Dr. Charlotte Abram from Tuesday, September 29 to Tuesday, October 13 at 7 pm! The first presidential debate between Donald Trump and Joe Biden will be taking place the evening of Sept. 29, and we know that many of you will be wanting to tune into the debate. So mark your calendars for the new date on October 13!


What does it mean to break ground? Maybe even a glass ceiling? Rev. Dr. Charlotte Abram, during her ministry in the Nebraska Annual Conference and the Great Plains Annual Conference, did just that - both as a woman, and as a woman of color.
On Tuesday, October 13 at 7 pm, in a discussion with Rev. Lee Johnson, Rev. Dr. Abram will talk about her story and the obstacles of bias she encountered on her journey. To register for this next Zoom presentation, please fill out the online form below.
You should receive a confirmation screen if everything goes through - if you don't, please try again! Zoom invitations will be sent out with the link to the meeting on the morning of Tuesday, October 13. If by chance you do not receive your invitation by noon on Tuesday, October 13, please contact Sharlynn Verner, Director of Communications, at , and she will be happy to send you the link.

About Rev. Dr. Charlotte Abram: Rev. Dr. Charlotte Abram was the first African-American woman to become an ordained elder in the former Nebraska Conference of the UMC, and received an honorary doctorate from Nebraska Wesleyan University in Lincoln. She has pastored a variety of congregations - large and small, African-American, European-American, and multi-cultural. In retirement, she serves as the Christian Education Director at Living Hope, a mission congregation in northeast Omaha. Throughout her career, she has experienced and navigated many difficult conversations.