Evening Care -
A Program for Asbury's Special Needs Friends


Thursday Evenings from 6:30-8:30 pm in Hager Hall

---
Want to know an easy way to help? Donate cookies! Our guests love cookie time and we're looking for donations. Click here to sign up for February 2023:
Cookie Donations
---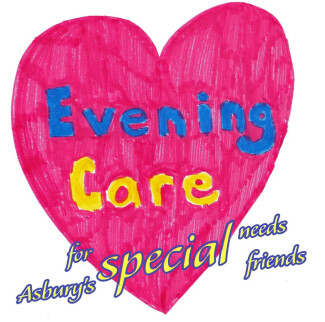 Evening Care is Asbury's once-a-week respite care ministry for teens and adults with special needs.
During their time here, guests are paired with youth and adult volunteers to play games, put together puzzles, and simply to visit and enjoy one another's company.
Evening Care meets weekly on Thursday nights from September to June, from 6:30 to 8:30 pm in Hager Hall.
Evening Care at Asbury is a big hit! Our guests and volunteers
always look forward to this weekly time of fun.