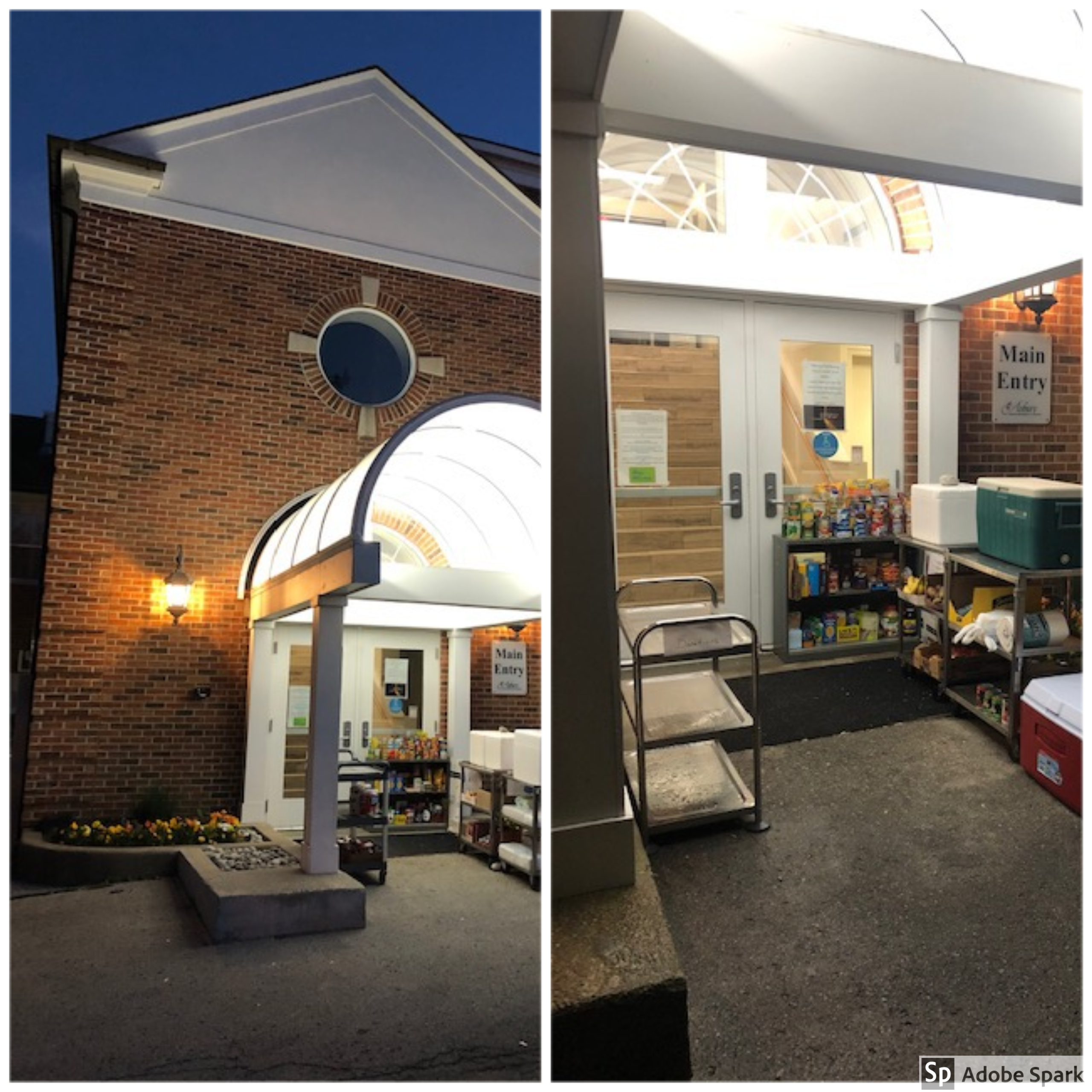 Earlier this spring, as the coronavirus pandemic took hold across the nation, Asbury recognized the community's need for help with feeding their families and keeping their homes clean and safe. So we started an outdoor food pantry ministry. What began as a couple shelves outside our front door with cans of food and some rolls of toilet paper has turned into a much-needed resource for struggling families in our community!
We are happy that our ministry has continued to grow so that we can serve as many people as possible. That being said, we are always welcoming donations from people who are in a position to help!
For those donating non-perishable food items, we are shifting our needs a bit. We have plenty of mac & cheese, peanut butter, canned corn, and green beans. Pasta and pasta sauce are still popular, so keep it coming! Items of special interest include cereal, cereal bars, granola, coffee, tea, canned stews and meat, rice, sugar, flour, and cooking oils.

A few weeks ago, we had a generous donation of several styrofoam coolers, which included milk and eggs. Asbury's community food pantry has evolved and now includes butter, cheese, fresh produce, bread, and ice-cold bottled water. Although perishable foods are in high demand, please do not attempt to donate these items. We have found it to be easier to purchase perishable items as they are needed. This helps minimize any spoilage.
Items may be dropped off in our back parking lot by the main entrance. If you can't drop off items at the church, Steve Trenholm is willing to come by your home and pick them up - outside, of course! Call or email Phyllis at the church office (913.432.5573 or
) and she will let Steve know about food that can be picked up.
Lastly, you can also donate money to Asbury UMC, noting that it is for the "Food Pantry." Steve and the church staff will use this money to purchase food for our food pantry. We would also like to
extend a special thank you to Susan Strongman and John Cotter for their time spent volunteering for the food pantry!

Thank you Asbury members and friends for helping us help our neighbors! Your continued generosity with our food pantry ministry is incredibly appreciated.