Family Ministries Christmas Pageant:
Sun. Dec. 18 @ 10 am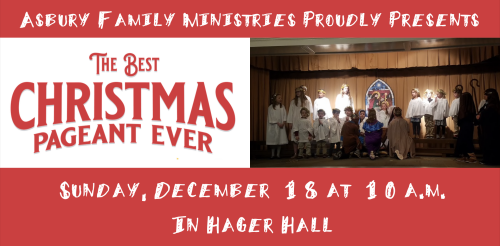 We hope that everyone will save the date and plan on coming to support all the children and youth who are participating in the Christmas Pageant on Sunday, December 18 at 10 am in Hager Hall. Our children and youth are busy preparing for "The Best Christmas Pageant Ever," and they are excited to share their hard work with their Asbury family!