"Travel More" with Pastor Kim:
Beginning April 27!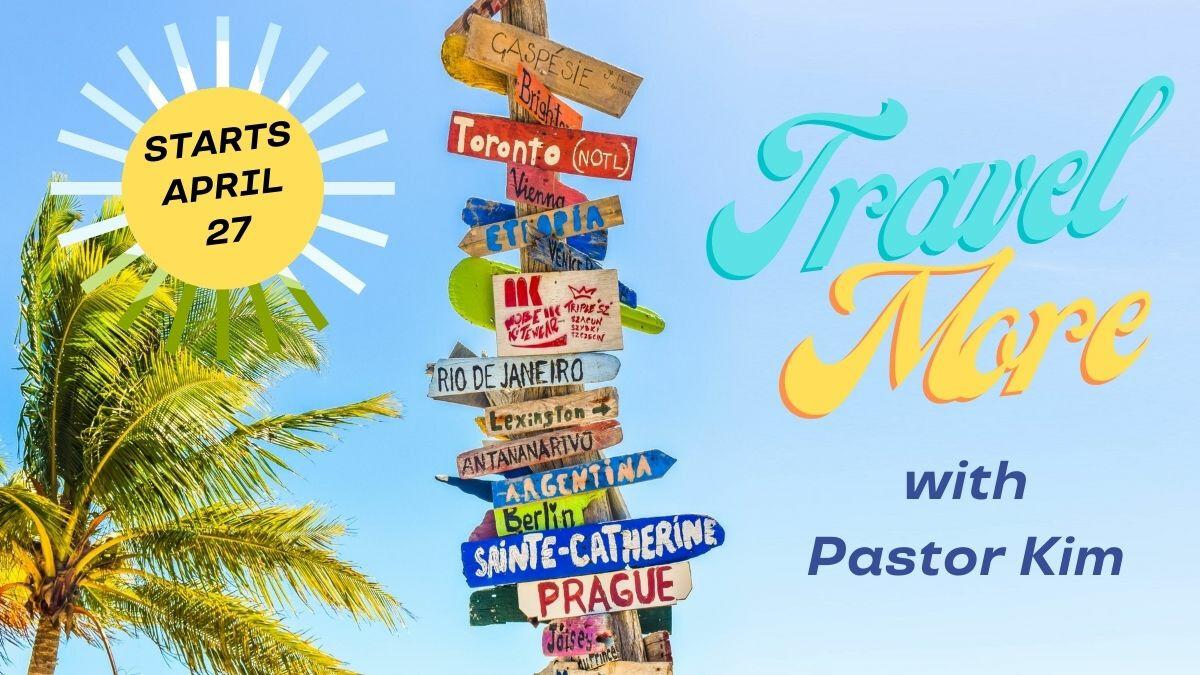 Pastor Kim is planning to lead the "Travel More" project throughout this year. There are three "trips" scheduled: to the Middle East, India, and Korea. Each trip itinerary includes eating at a restaurant in the Overland Park/Kansas City area (going Dutch), watching a movie in the Asbury Parlor, and visiting a place of worship for neighboring faiths (though you may wish it could be a real trip overseas!).
The purpose of this project is to seek a deeper understanding of our fellow human beings as mentioned in Pastor Kim's sermon on January 1st:
"Some cliche New Year's Resolutions are still important in that we are familiar with them and they can be an easy reminder of some Sacred Doings we are called to engage in. If your New Year's resolution is to travel more, you will definitely plan a trip to a different place in Kansas or Missouri, a different state, or a different country. These are all Sacred Doings in themselves. But they may also invite us to some extended Sacred Doings. The resolution may remind us that we can travel not only places but also people. Seeking a deeper understanding of our fellow human beings of different cultures and faiths by trying ethnic foods you haven't tried, by reading novels by foreign authors, by learning other languages, by making new friends from diverse backgrounds."
The schedule for the first trip is as follows:
TRIP TO THE MIDDLE EAST

Week 1: Eating Lunch - Thursday, April 27 at noon at Jerusalem Café (KCMO)
Week 2: Visiting a Mosque and Conversing with an Imam - Friday, May 5 at noon at Islamic Society of Kansas City
Week 3: Watching a Movie - "Abe" (2019) - Thursday, May 11 at 10:30 am in the Parlor
Week 4: Visiting a Synagogue and Conversing with a Rabbi - Saturday, May 20 at 10:30 am at Temple, Congregation B'nai Jehudah
We'll begin Week 1 with a small icebreaker - let's look up one interesting thing about the countries we are travelling in and share that with our companions over lunch. No books to read - let's just get to feel, learn, and celebrate different cultures! Please let Pastor Kim know by Thursday, April 20th if you would like to join this exciting trip, or sign up using this online form.