Serve with us!
We are excited to be a part of God's ministry in service to each other. Our desire to become disciples of Christ leads us to an active faith of missional work within our church, neighborhood, and community. Wherever you are inspired to serve, we invite you to join us as we practice what we preach!
Please check out our list below to find opportunities for mission work within the Asbury community.
---
Asbury Days of Caring
Our congregation holds two dedicated Days of Caring each year in the Fall and Spring. These days help us to build community and serve our neighbors. Past events have included lawn care for our Asbury seniors, tree planting, volunteering for local animal shelters, and packaging 10,000 meals for Rise Against Hunger.
Asbury Memorial Garden Angels
Our Memorial Garden Angels take care of the planting, gardening, and maintenance of our Asbury Memorial Garden. If you have a green thumb and would like to volunteer in our Memorial Garden, we would love to have you! Simply fill out the form at the bottom of the page and we'll get you connected.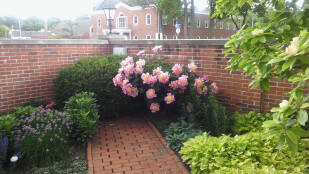 Community Food Pantry
Last year, as the coronavirus pandemic took hold across the nation, Asbury recognized the community's need for help with feeding their families and keeping their homes clean and safe. So we started an outdoor food pantry ministry. What began as a couple shelves outside our front door with cans of food and some rolls of toilet paper has turned into a much-needed resource for struggling families in our community! We are happy that our ministry has continued to grow so that we can serve as many people as possible. That being said, we are always welcoming donations from people who are in a position to help!
To learn more about the food pantry and what you can do to help, click on the image below:


Cross-Lines Community Outreach
Cross-Lines Community Outreach works to provide support and services to individuals affected by poverty. Their work has expanded to include a full range of services including laundry, showers, clean clothing, rent and utility assistance, as well as a community garden and kitchen serving breakfast and lunch each day. The Asbury Mission Team collects clothing donations and serves lunch once a month.
To learn more about this organization, click on the image below: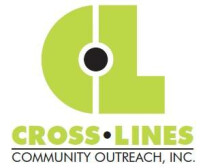 Days for Girls
Days for Girls aims to empower women through providing sustainable, reusable feminine hygiene products. In many areas of our national and global communities, women are excluded from the educational system and the workforce when they are menstruating. Asbury has joined in making sustainable menstruation kits in an effort to support the independence, confidence, and safety of young women everywhere.
To learn more about Days for Girls, click on the image below: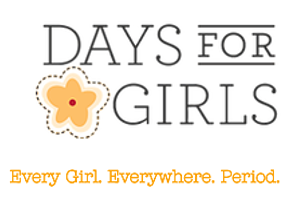 JoCo IHN: A Community Response to Homelessness
JoCo IHN helps to accommodate families in need of housing and food assistance in Johnson County. They do this through host partners like Asbury who open their doors and provide home-cooked meals for one week, four times a year. We are proud to be a part of this ministry every quarter when we open our third floor to families experiencing homelessness to provide a safe, comfortable space where they can rest.
To learn more about JoCo IHN's mission, click on the image below:








Lazarus Table
Lazarus Table has historically served over 20,000 meals annually by providing three hot meals each weekend to the homeless and hungry in downtown Kansas City. In 2017, Lazarus Ministries moved to Linwood United to serve a different, but no less needy population. A commercial kitchen operates weekly to prepare meals and volunteers assist in preparing, serving, and cleaning up each week.
To learn more about Lazarus Ministries, click on the image below: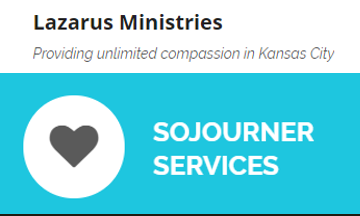 Santa Fe Trail Elementary
Asbury has been a long-time partner with our local grade school, Santa Fe Trail Elementary. We enjoy supporting their education through funding supply drives, hosting student achievement parties each semester, running a Harvesters BackSnack program throughout the year, and holding a private food drive during summer break.
To learn more about Santa Fe Trail Elementary School, click on the image below: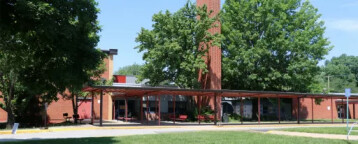 UMCOR
United Methodist Committee on Relief provides global and national response in the following areas: humanitarian relief, sustainable development, and global health. Asbury is a financial sponsor through UMCOR offerings and also sends volunteers to provide relief response.
To learn more about UMCOR, click on the image below: