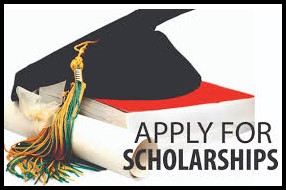 This application, with a required one or two-page letter attached, should be received by Sunday, April 25, 2021. If applying for multiple awards, one letter will suffice.

The letter should explain 1) your relationship to Asbury United Methodist Church, and 2) how your faith does/will impact your study experience.
This form submission will be automatically sent to Sharlynn Verner, Director of Communications, as well as the Foundation Trustees.
If you would like to send a hardcopy, please address your mailing to:
Asbury Foundation Trustees, Attention: Sharlynn Verner,
5400 W. 75th St., Prairie Village, KS, 66208.
Recipients will be notified by Sunday, May 9, 2021. Scholarships will be presented on Sunday, May 16, 2021. We will reach out to recipients to record receiving their award on Zoom.