UMW School Supply Drive
for Santa Fe Trail Elementary -
Now through August 8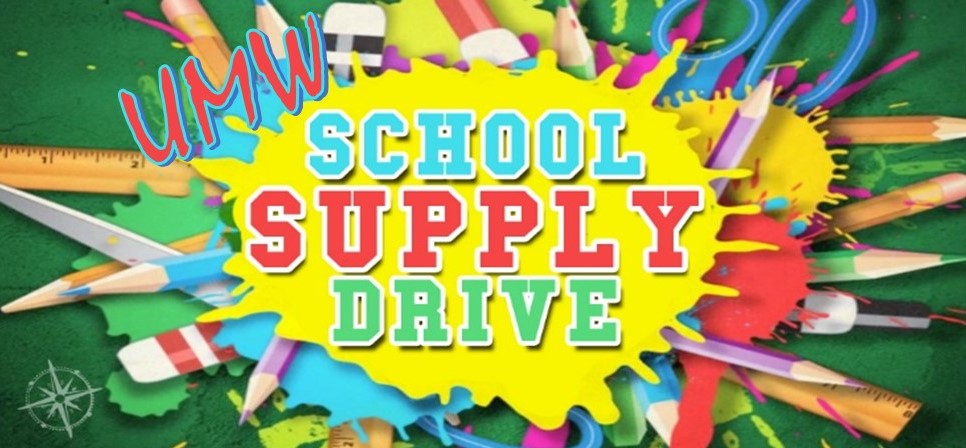 UMW is currently collecting school supplies through August 8. Schools will be in person again, so many things will be needed! There will be a tub outside by the Main Entrance, and a blue barrel inside in the Welcome Center to collect donations. We'd love your help in collecting items for students!!

Here is a link to a list of supplies specifically needed for Santa Fe Trail Elementary:
https://santafetrail.smsd.org/families/supply-list-k-6
. T
here will also be printed copies of this list available on the front desk by the church offices. Some items we need are headphones, sharpened #2 pencils, 24 pack Crayola Crayons, classic Crayola markers, 5" scissors, 4 oz. glue bottles, glue sticks, wide-ruled composition and spiral notebooks, pink bevel erasers, black Expo dry erase markers, highlighters, plastic pocket folders, hand sanitizer bottles, disinfecting wipes and more.