We invite you to join us as we seek to further our discipleship together. Through small groups, Sunday School classes, seasonal classes, speakers, and church-wide events, we seek to build a community full of life that is engaged to practice what we preach.
Anyone is welcome to visit any of the classes listed below. We hope that you find something that interests you! If you have any questions about a group or would like to find the best fit for you, please call the church office at 913.432.5573.
---

Adult Sunday School Schedule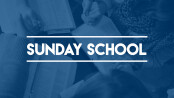 All are welcome to our classes which begin at 10 am on Sunday mornings.
Contact the group leaders listed under each class description if you would like to pop in on a class.
They will be happy to get you connected!



Asbury 101

A class for anyone who is interested in learning more about becoming a member of Asbury.
Contact Pastor Daekyung Kim at if you are interested in this class!

Connectors

A diverse group of individuals looking for ways to connect with one another, our church, our community, and our world.
Our class focus will vary between different subjects: Faith Links, book reviews, field trips, and service projects. That makes it easy for you to come and attend classes that interest you while not feeling committed to attend full-time, although we hope you will enjoy the fellowship of the class so much that you want to come weekly!

Anne Marley leads this group. Contact her at if you are interested in this class or have any questions!

Crusaders
An older adult class that studies a variety of topics and enjoys various guest speakers.
Jean Crum leads this group. Contact her at if you would like to join a class!

New Beginnings

An inter-generational class that focuses on discussions centered around the Bible.
Dan Clevenger leads this group. Contact him at if you would like to get connected!

OPEN TABLE

Open Table is a Sunday school class for adults that meets in Room 208 each Sunday morning at 10 am. We're a meeting of different minds. For instance...


Some of us are lifelong Methodists, and some are not. (Some of us know the Wesleyan Quadrilateral by memory, and some still need to Google what on earth that is).

Some of us are young, and some of us are...well, "vintage!"

Some of us are progressive in certain ways, and others in different ways.


ALL

of us are learning, reading, thinking, sharing, and listening around our open table.

Sundays at 10 am, Room 208. Shine a light! If you have any questions about the class, contact Cal Wiebe at .

Pathways to Joy

A group of empty nesters that meet for study, service, and fellowship.

Contact Roger Peck at if you would like to pop in on a class!

Seekers
A group of welcoming adults that focuses on mission work and fostering discussion about current events.
Contact Libby Schoeni at or Joan Brown at if you would like to be connected with this class!

YOUNG FAMILY GATHERING


Young families are invited to a gathering on Sundays between the two worship services (10:10 to 10:50) in the Asbury Cafe (the lobby area). Let's get together and chat over coffee. The nursery is open during the gathering, and there is Sunday School for youth and kids as well.

Contact Pastor Daekyung Kim at if you would like to get connected.


---

Seasonal Classes
Throughout the year, we offer topical classes, special speakers, and book studies during the Sunday School hour, as well as evenings and during the week, to accommodate a wider variety of schedules.


---

Small Groups


Men's breakfast - 1st and 3rd Saturdays of the month from 8:00 - 9:00 am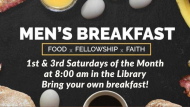 Men of Asbury - looking for some fun fellowship time? Come join us for a Men's Breakfast at 8 am on the 1st and 3rd Saturdays mornings of the month in the Library.

Bring your own breakfast, either purchased elsewhere and brought with you, or you can pop something you've brought from home in the microwave, or you can just enjoy a cup of coffee and conversation. We'll have a couple pots of coffee prepared beforehand.

Anyone interested in attending (or if you have any questions about the meetup) is invited to reach out to Roger Peck at .




united Women in faith (Formerly United methodist Women / UMW)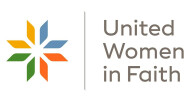 United Women in Faith is a community of women whose purpose is to know God and experience freedom as whole persons through Jesus Christ; to develop a creative, supportive fellowship; and to expand concepts of mission through participation in the global ministries of the church.
To learn more about this group, please click the following link: https://www.visitasbury.org/umw/.

Have a question about a class or small group, or do you wish that we had a specific offering?
Let us know! Please fill out the contact form below or call us at 913.432.5573.