Trust in the Lord: A Bible Study for Asbury's August 8/9 Worship
by Rev. Lee Johnson

AUGUST 8, 2020
READY
: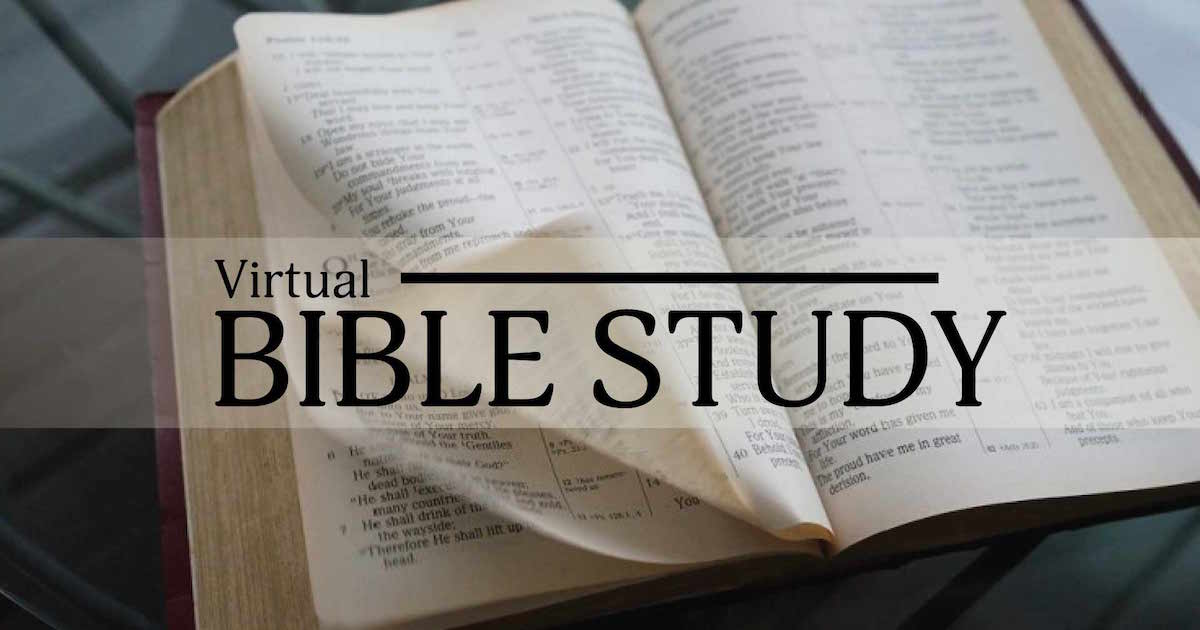 Years ago, I was with a friend shortly after her father died. She had just returned from the care center where he passed. As we sat on the back porch, my friend, looking at me, asked, "What if it isn't true?" Not certain of the "it" to which she was referring, I asked a couple of my own questions. The "it" turned out to be all those promises we Christians find comfort in believing, especially when a loved one passes. Some churches call those promises "core beliefs," posting a list of three or four "core beliefs" on their web site. I'm not opposed to "core beliefs," but every once in a while, there comes a time when life hands us a moment and we wonder, aloud or painfully silent, "what if it isn't true?" Can you remember a time when you've questioned a promise of faith?
SET:
Peter Enns is a Professor of Biblical Studies at a university in Pennsylvania. He has written several books, including "The Sin of Certainty." Behind the title is a helpful subtitle: "Why God desires our trust more than our 'correct' beliefs." Apparently, in Peter Enns' theological construct, there is something to be said for our doubt, especially if doubt moves us to trust. When it comes to my faith, I've never really thought about holding "doubt" and "trust" together, in tension or as friendly tenants of faith. I must have missed that lesson in Sunday School. Can you imagine doubting your core beliefs but trusting the God from whom they come? How do you teach that kind of stuff?
GO:
The Bible is full of just those kinds of moments, but we tend to skip over them. Maybe that's because they are too real. Read John 14. Jesus is speaking a core belief to his disciples on the night before his death: "In God's house there are many rooms." Jesus speaks in a manner, almost assuming the disciples know what he is talking about. "I am the way to that room," says Jesus. It is then Thomas speaks up and asks, "How can we know the way?" Apparently, Thomas had missed some lessons, too, and expresses his uncertainty. Within just hours before Jesus' death, the Gospel writer sets a scene where doubt and trust come together. Instead of repeating the core belief, that night Jesus leads everyone back to trust: "Do not let your hearts be troubled and do not let them be afraid." Read the chapter. It's quite a story. Where do you find doubt and trust in the story? What meaning might it have for you?
STUDY:
Now read Proverbs 3:5. You might say the Israelites experienced some hard life moments which led them to doubt the promises of God, all those core beliefs found throughout scripture, especially for the Israelites in the Old Testament. Why, even Jesus, schooled in those beliefs, quoting Psalm 22, asked from the cross, just hours after speaking to Thomas' doubt, "My God, my God why have you forsaken me?" How quickly life can move from certainty to doubt. So, I suspect, but can not be certain, Jesus also knew Proverbs, chapter three, verse five: "Trust in the Lord with all your heart and do not rely on your own insights." Proverbs is called "wisdom literature," meaning it reveals an even deeper meaning to how it is we are to be in relationship with God. What wisdom do you find in Proverbs 3.5? How might it speak to your certainty? And, doubt?
WATCH:

Asbury's Weekend Worship: https://www.visitasbury.org/worship/
Beginning Saturday, August 8 at 5:00 pm

"Trust in the Lord with all your heart."